Alena Kurz
Barely anything demands as much from the body as does dancing ballet for many years. As compensation I found the GYROTONIC®–Method:  from daily burdens to the most challenging physical activity, GYROTONIC®  offers the possibility to regenerate and find a pleasant body-soul-balance in a short period of time.
Now, after my active carrier as a ballet dancer, I'm thankful for the opportunity to share this knowledge.
Additionally, I offer Pilates courses for a healthy improvement of muscles as well as posture.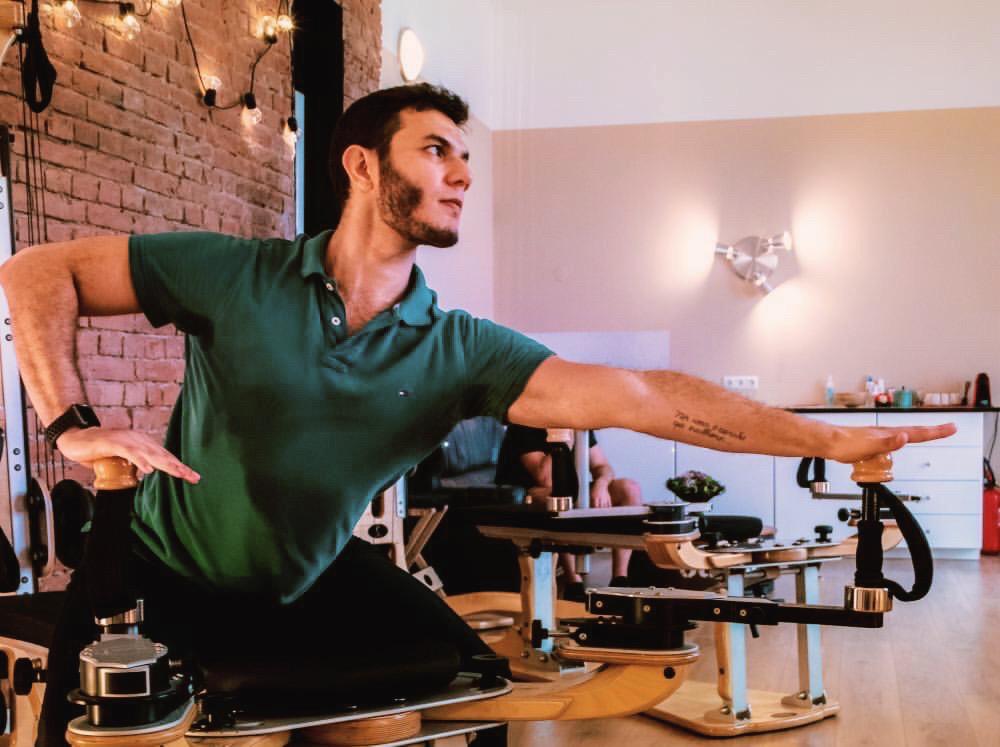 Alexandre Cardoso
I first met GYROTONIC® at my ballet school in 2002 in Brazil. I always had contact with GYROTONIC® during my ballet education. As a dancer I'm graduated in Classical ballet starting my studies in my hometown Belem and finishing at Bolshoi school in Brazil.
As a profissional dancer I joined the São Paulo Dance company and then the Municipal Theater in São Paulo where I performed in many operas productions. In 2014 I came to Vienna to perform in the Impulstanz and also was the year that my relationship with Vienna began.
In 2018 I had a meniscus surgery and GYROTONIC® was very important during my recovering time and also to help me to get back in shape. It was when I decided to became a trainer.
Now I combine my dancer career performing in operas productions at the Wienerstaatsoper and teaching GYROTONIC®.
For me being in the studio is like a extension of the stage it's where I see my clients performing, breathing, finding new movements in each training.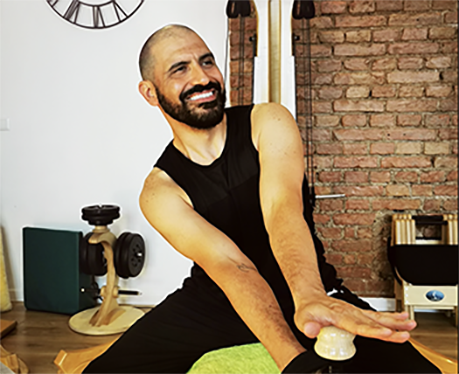 Reynaldo Sabato
 My real profession is dancer and masseur. I completed classical ballet training and training as a massage therapist in Brazil, São Paulo. As a dancer I ended up in Europe and finally in Vienna. I've been working as a masseur since December 2012, but at the moment I'm more likely to be found on the stage of the Vienna State Opera in a wide variety of roles.
I started additional training in Pilates here in Vienna at Studio Gabriella Cimino (Pilates Center Vienna), but soon realized that I liked GYROTONIC® better and that I found my purpose here – thanks to the Spiral LOFT studio. I have found that GYROTONIC® is the ideal complement to my passion for dancing and my trained profession as a masseur.
I would therefore be happy if my client would like to be pampered by me after a good GYROTONIC® hour in the course of a professional head, back or neck massage.